Montana Chalk Spray Paint
Montana Chalk Paints are an eco-friendly and inexpensive tool for spraying a little colour on your life.
Montana chalk spray paints are eco-friendly paints that have many uses for art and craft projects. It's mostly recommended for indoor work or outdoor temporary marking.
They work on various surfaces such as pavements, walls, cardboard, canvas or wood. On non-porous surfaces like glass or metal they are only temporary so you might need to apply varnish after it dries to make it permanent.

Montana Chalk sprays comes in ten different colours that are all matte, have a high coverage, and 'produce a rough chalk effect'.
Depending on weather conditions and climate the Montana Chalk sprays can last between several weeks to several months, therefore they are not suitable for permanent application outdoors. The Chalk spray will become permanent if it's sealed with varnish.
For an in-depth test, see http://www.amazingstreetpainting.com/street-painting-blog/chalk-test-2015
The Montana Chalk Spray paint is ideal for DIY projects as well. Perfect for creating that distressed look!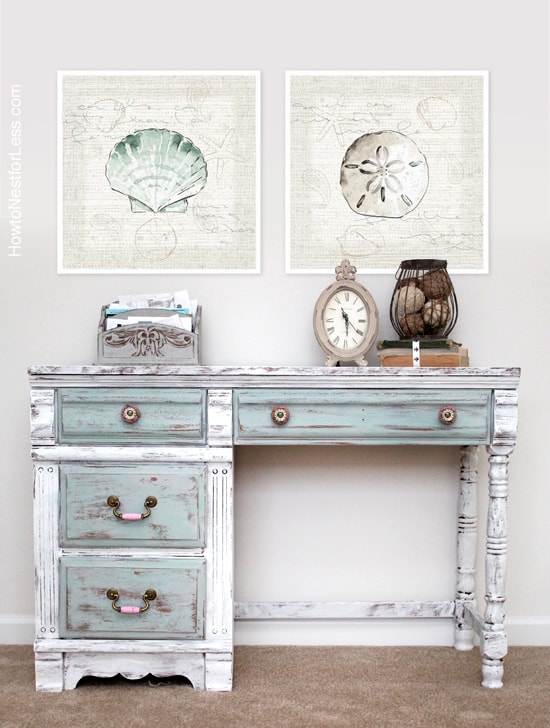 For more guides to creating a distressed furniture look, see
and